This article first appeared in the teacher teacher August 1, 2018. © Magna Publications. All rights reserved.
New Jersey City University (NJCU) English Composition I is designed to prepare students to meet writing requirements for college courses. The learning objectives of the course focus on the acquisition of basic communicative skills in reading, writing, speaking and listening. Instead of completing a traditional essay and/or oral presentation as a signing assignment for the course, students were asked to create a website using skills honed over the semester in traditional and non-traditional assignments. The students then presented their sites to their classmates, Dr. Fisch and Mr. Ward; they discussed their visions and goals for the sites, design choices, challenges they encountered and what they liked.
Similar projects would make great capstone assignments for classrooms in a variety of subjects. All it takes is a little planning and student support.
Logistics
At the start of the semester, Audrey Fisch, the course instructor, provided students with an overview of the website and social media project. Daniel Ward, Educational Technologist in the Department of Online Learning, made several classroom visits and provided students with examples and instructions on how to create a website and integrate social media into their site. These instructions included guidelines for the following:
Create a free website on wix.com with an existing template (students were encouraged to use another site, but most chose Wix)
Create placeholders for various components, including a professional resume
Integrate a blogging tool into the site (the class included blogging assignments)
Embedding a video created with a free online video creation tool (the class used the free tool, FlipGrid)
Social media feed integration (Twitter, Instagram – students were encouraged to create alternative and professional feeds where appropriate to carve out a new social media identity)
Throughout the semester, class time was allocated for students to ask questions, work on their designs, and collaborate on their websites. Students were also encouraged to meet with Daniel Ward to resolve any technical issues they encountered.
Students were given significant autonomy and flexibility in creating their websites, as long as they included the following: a About me section; a combination of visuals and text to reflect their interests and accomplishments; a video component; and professional social media feeds. We also encouraged students to use the site to publicly record their academic and career aspirations. Another student used her site to reflect on her personal experiences of bullying.
Some students chose to include artifacts from other assignments in the class: blogs and Twitter posts, for example. Others approached the task as an entirely self-contained, self-directed project, choosing to present interests and accomplishments unrelated to the rest of the course material.
In addition, the students had full latitude in the design. Given the flexibility of design and content, the results were unsurprisingly diverse, while providing ample evidence of positive learning outcomes. For example, one student created a site showcasing his "unique artistic creations in the field of digital media and architecture". He activated the store feature on the website platform so he could start selling his designs (on mugs, mouse pads, etc.).
Another student used her site to reflect on her personal experiences of bullying. She developed a social media campaign, #ShowMeYourCrookedSmileChallenge, encouraging her audience to record a mini-video singing snippets of artist J. Cole's "Crooked Smile" and "embracing your beautiful makeup-free nature." Yet another avoided staff and focused on the stress issue; his site presented his research on "how one can relieve stress and anxiety".
While we were concerned that our open requirements for homework would be difficult for students to manage, almost all students rose to the occasion, seizing the chance to express themselves in a way that more than demonstrated their traditional communicative skills. and non-traditional. .
Technology divides
The student-developed website was a first for many of our first generation students. Seventy-two percent of the students involved in this project had never created a website for themselves. NJCU is a minority and Hispanic serving institution located in an urban area; many students come from urban public schools where technological resources are limited and/or where technology has not been fully integrated into the curriculum and pedagogy (Herold, 2017).
This project enabled students to merge the social media and technology skills they use in their non-academic life with traditional academic literacy to create a professional platform that can be used throughout their academic careers and in their professional life.
Interestingly, 88% of students indicated that they were very or somewhat surprised that they were asked to use social media in their composition class and 96% were very or somewhat surprised that they were asked to create a website. website. In other words, they had experienced a disconnect between digital engagement in their daily lives and their academic work; our project has broken that gap.
Student Feedback
At the end of the course, students were asked to complete a survey to share their thoughts on the website project. Seventy-two percent of survey respondents strongly agreed or agreed that the use of social media in the course was engaging. Eighty-eight percent thought building a website was an engaging activity. Finally, 84% of survey respondents thought this project was their favorite course activity or among their favorite tasks in the course.
At the end of the semester, students left with skills, confidence, and a concrete platform to showcase themselves. One student commented on the concrete usefulness of the project: "My website is about my personal growth in makeup. This site will help me grow as an MUA (makeup artist) and it's a great springboard for me to use and grow. Another addressed the broader scope of the project: "It was a chance for me to showcase myself and it was the most creative project I've ever done."
Seventy-two percent of students agreed or strongly agreed to continue building and using their websites after course completion, and we hope the digital portfolio will continue to serve as a vehicle to articulate, store, and display. their artifacts and achievements. .
Conclusion
As educators, at all grade levels, we have the ability to demystify these tools and use a range of literacies to create more opportunities for student engagement. The website as a digital portfolio is the perfect vehicle for this project, serving as a public, multi-modal space in which students can shape and define a public and professional persona while honing their reading, writing and speaking skills. .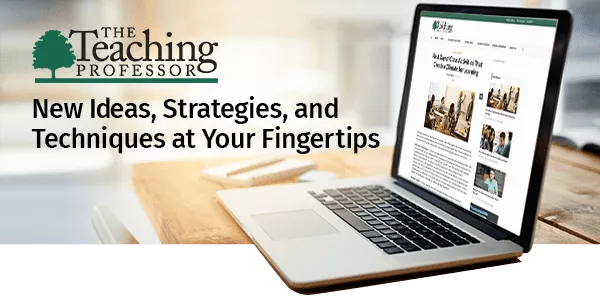 ---
Daniel P. Ward is an educational technologist and Audrey Fisch is an English professor at New Jersey City University.
References
Herold, B. (2017). Poor students face the digital divide in how teachers learn to use technology. Education WeekRetrieved from https://www.edweek.org/ew/articles/2017/06/14/poor-students-face-digital-divide-in-teacher-technology-training.html/

Post views:
125